Sign up with a team or as a free agent
Can't play now, but want to stay informed? 
Drop us a line or follow us on Facebook
Email
Andy@mercerclubsports.com
Phone or Text
609.529.5032
Our Leagues Enjoy:
Full Seasons Including Playoffs
Equipment & Facilities Provided
Referees, Umpires & Administrators
Post-Game Activities
Connect with us:
Come celebrate the end of our Spring seasons! We will be 
hosting a Pot Luck BBQ at Mercer County Park on Saturday June 17
 (rain date June 24).  We will provide hot dogs and grilled chicken and encourage everyone to bring a side, salad, or desert.  There will be plenty of pickup sports going on and the event also coincides with the championship game of our Spring Sand Volleyball League!  
If you intend to join us for the BBQ please "register" 
so we know how many people to prepare for - 
http://mercerclubsports.leagueapps.com/events/349404-pot-luck-bbq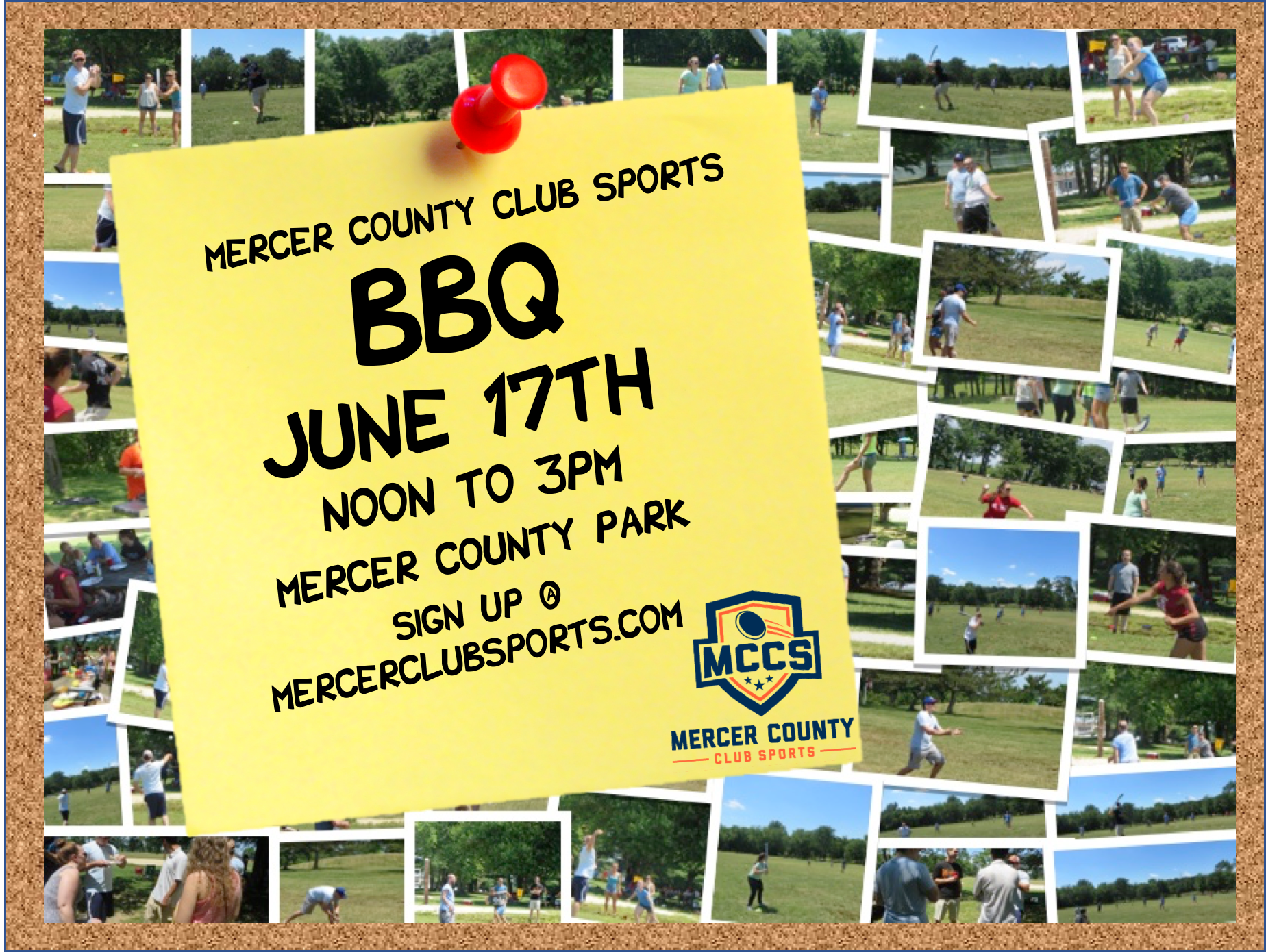 Please Click the Photo Above for Full Details 

Take our Survey - Help Us Grow

Take a moment to help us offer the leagues YOU want to see.  
Our goal is to offer adult leagues in every sport, every location, every night.  As we grow, we will offer:

Dodgeball
Kickball
Flag Football
Volleyball
Soccer
Basketball
Wiffleball
Ultimate
Floor Hockey
Badminton
Softball
Pickleball
PIng Pong
Bowling
Bocce
Darts
Horseshoes 
Cornhole
Speedball
And, once we can find suitable space, we will run leagues in:
Hamilton
Trenton
Princeton
Lawrenceville
Pennington
Ewing
East Windsor
West Windsor
Robbinsville
Pennington
Hopewell
Thank you for helping our community grow by telling your friends, sharing your enjoyable moments on social media, and displaying respect and sportsmanship towards your teammates and opponents.